WinRa1n 1.0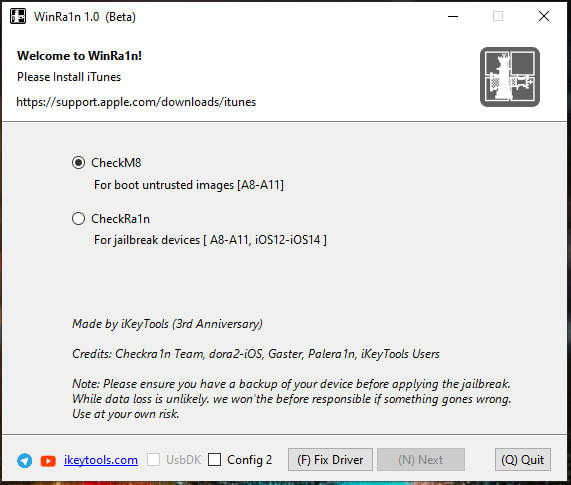 You have problems to make gaster in windows and you don't have mac?
Try this new solution, to make usb bootable Checkra1n / Pwndfu (it is not gaster)
As simple as running the tool

Select the option you need and click next.
Remember it is checkm8, not gaster.
In case you have problems booting from the usb, select option config 2, that way you will have compatibility with some older PCs.
https://www.mediafire.com/file/an1nqhpy86op5hs/WinRa1n_1.0.exe/file